The customer challenge
PSA is using IBM MAXIMO since 10+ years, to handle terminal critical asset life-cycle management, integrating operations with the ORACLE ERP for the supply chain

The growing volume of asset and WOs, in conjunction with the global innovation objectives, is requiring a more reactive, agile and consistent management of the inventory transactions

Main expectations regard some constraints around spare parts related operations, as:

Master data quality

Physical balance data consistency

Updates punctuality

"sure" traceability of the operators' tasks (above all if external)
The adopted solution
The solution has been based on Omninecs MaxApps+, the app mobile suite designed around Maximo.
Specifically, PSA has adopted:

InvIssue+

(spare parts issues)

InvReturn+

(spare parts returns)

InvAdj+

(spot adjustments)

InvRecp+

(recepits on PO)

InvFull+

(general physical adj)
It has been introduced a dedicated "post- physical adjustments" report, in order to facilitate central consolidation checks and alignments.
The benefits achieved
Full "field" digitalization, with execution acceleration and significant reduction of the admin tasks previously required  to the Inventory operators and managers.

Sensible data quality increase, with almost complete elimination of reworks and data errors fixing

Sensible reduction of the incongruencies between "physical" and "fiscal" balances, with general adjustments process streamlining

Inventory transaction real-time availability, with reduction of the "waiting for materials" situations delaying WOs.

Higher involvement and "sense of responsibility" by the operators (above all external)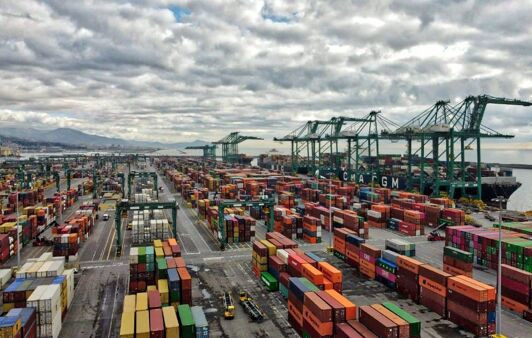 Since 1998 PSA Genova Prà is part of PSA INTERNATIONAL GROUP, ww leader in Container Terminal Operations. In 2015, PSA Genova Prà has started a global innovation project, to make Terminal Operations even more efficient, modern and sure. PSA Genova Prà is the first (and today unique) local Gateway organization, able to handle with no limitations Ultra Large Container Vessel (ULCV) up to 20.000 capacity TEUs. PSA is always looking for innovation, in order to reinforce its strategic role, in response to the market demand and supporting local and global economic needing.